Hévíz and surrounding's programs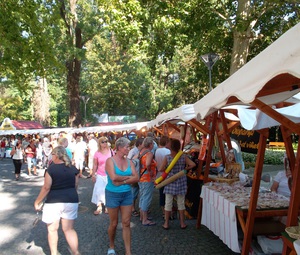 Hévíz and the surrounding settlements have a variety of leisure programs and festivals to enrich your holiday. Look at it!
Hévíz wishes to enrich its guests with a variety of leisure programs and festivals. The range includes seasonal major events, festivals such as Easter Programs, City Day, Pentecostal Festival, Summer Music Events, Traditional Autumn Harvest Festival, and Advent events. In addition, guests can take part in weekly returning programs in the city.
Hévíz and its surroundings are rich in sights, all ages find interesting programs and opportunities for recreation. During the relaxation in Hévíz, it is worth taking time to visit Lake Balaton and Keszthely, Kis-Balaton, Sümeg, Tapolca, Zalaszántó and of course Egregy.
« Back to the previous page!